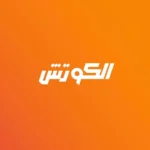 Website ElCoach Inc.
Job Profile
Name: Back-End Developer
Team: Technology
Reporting to: CTO
Job Responsibilities 
●Develop, record and maintain cutting edge web-based Nodejs applications.
● Refactor, optimize and improve the existing codebase for maintenance and scale.
● Troubleshoot and fix bugs/flaws to ensure servers are running optimally.
● Provide timely solutions to issues.
● Use test driven development and acceptance tests to ensure feature quality.
● Document the development process, architecture, and standard components.
● Stay up to date with new trends and best practices.
● Participate in all phases of the development life cycle.
● Implement analytics and monitoring routines.
● Get involved and participate in the overall application lifecycle
Requirements
Years of Experience: 2+
Tech. Background: 
●Experience in front end technologies like ReactJS , ReactNative is a PLUS.
● Integration of multiple data sources and databases into one system
● Hands on experience in in NodeJS, ExpressJS
● Excellent in mysql, redis and relational database skills.
● Experience with building restful JSON web services, GraphQL services
● Experience with Amazon Web Services
● Good understanding of the Linux ecosystem and experience with server management
● Experience with Docker and how to use it in the context of micro-services
● Experience with practical implementations of continuous integration and continuous delivery tools.
● Experience with scalable/high traffic apps
● Critical thinker and problem-solving skills
● Experience in clean code principles
● Experience with high availability solutions (load balancing)
● Understand how to automate builds and deployment for all lifecycles – from development through production within a Continuous Delivery model.